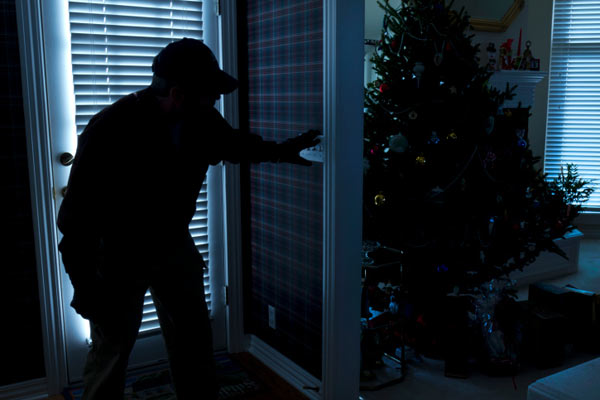 Moving is a very stressful time and you probably are busy with things like change of address forms, switching utilities, and packing. But it is crucial that you don't forget to take certain steps to make sure your new home is safe.

Fire protection
Make sure your new home has a fire extinguisher and smoke detectors with new batteries. Don't wait until later to protect your home against fire!

Carbon monoxide
If you use natural gas in your home, then you must have a carbon monoxide detector installed for safety.

Change the locks
You never know who the former occupants gave the key to. Always change the locks when moving in to a new home.

Bathtub non-slip pads
You can buy non-slip pads for very cheap at local hardware stores. Ideally, you should buy these ahead of time and go over to your new home in advance to put them in the tub. That way you don't have to worry about it during the stress of moving day.

Anti-slip pads for rugs
When moving, a lot of people forget to bring the anti-slip pads they had under their rugs. You will want to buy these so you don't slip and hurt yourself on a throw rug.

Mounting flat screen TV and large framed objects
Any heavy object which is hung on your walls needs to be done so with care. Before you start drilling into the walls, make sure you locate joists and are sure the walls can handle the weight.

Inspect walls, ceilings and floors
Carefully inspect all these surfaces. Look for peeling paint, mold, or extruding nails.

Adequate lighting
One of the biggest reasons that people fall and injure themselves in their homes is because of inadequate light. Tour your new home and note any dark areas. Then get lighting for these areas, such as installing track lighting or buying a lamp.

Chimneys
If you have a chimney in your new home, find out when it was last cleaned. Do not light a fire until you are sure the chimney is clear.

Write down emergency phone numbers
When you move, some emergency phone numbers stay the same (like 911). But you will need to find certain other emergency numbers and have them written down by the phone, such as an emergency contact (like a nice new neighbor) and medical doctors.

Earthquake safety
If you live in a place where earthquakes may occur, be sure that all heavy objects are secured in place. Furniture like bookshelves should be secured against the wall with brackets.